OUR STORY
A WHOLE NU WAY
TO EXPERIENCE
PLANT-BASED MILKS.
Convenience and freshness in the same sentence? It's no longer too good to be true. Numilk brings you the best tasting plant-based milks and lattes at the convenient push of a button.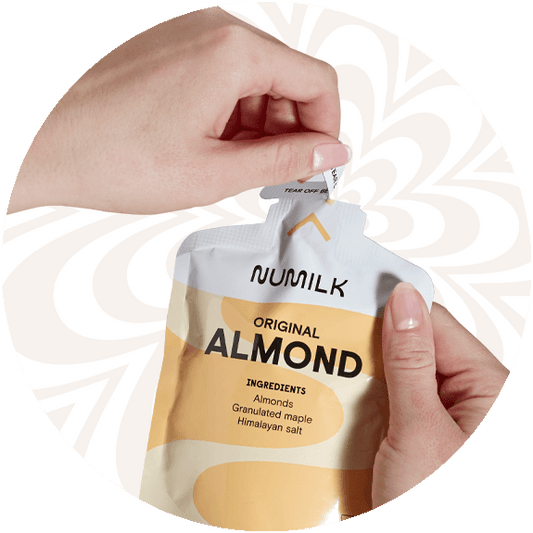 All the fresh
Real ingredients and no gums, no fillers, no preservatives - packed into convenient pouches.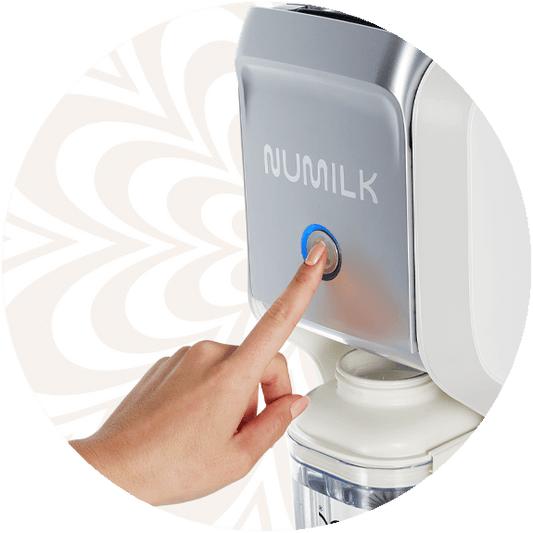 Made fast
Load your pouch into the machine, and make 32 ounces of Numilk in about 60 seconds.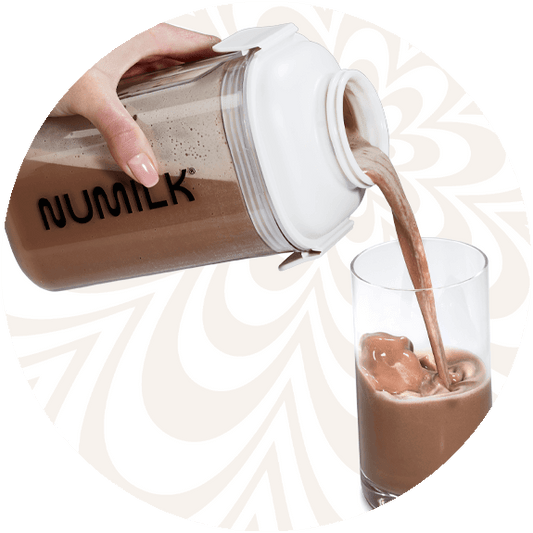 Less waste
Feel good knowing that your milk has a far lower carbon footprint and uses 8x less packaging.
"You can tell it's fresh Almonds. IT'S INCREDIBLE!"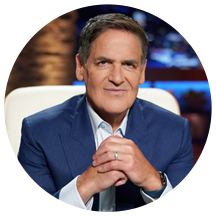 Mark Cuban,
Shark Tank Investor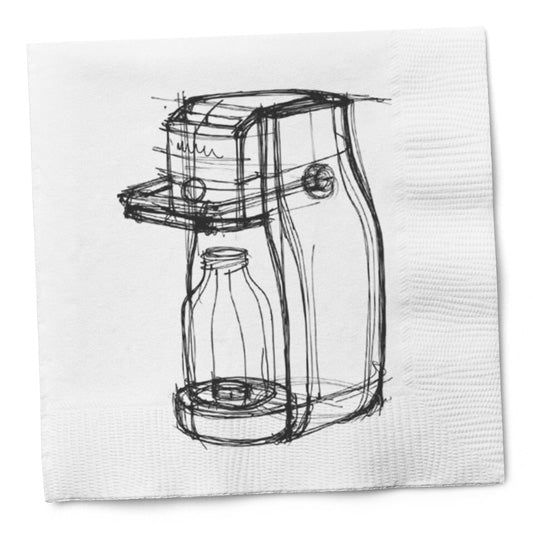 Mark Cuban's Big Investment
Napkin sketch to
national success
Joe and Ari started Numilk with an entrepreneurial spirit and some napkin sketches back in 2017. Maxing out their credit cards for development, they installed their first fresh plant-based milk machine into the Paramus, NJ Whole Foods in 2018. Numilk continued to grow its grocery machine business throughout the New York tri-state area.
When Covid struck, Numilk pivoted from grocery kiosks to countertop machines. To help with that change, Ari and Joe appeared on ABC's Shark Tank in March of 2021, and secured one of the largest Shark Tank deals ever - $2MM from Mark Cuban. Numilk began by building its countertop machine internally, starting with a single cafe customer, and growing to serve 100+ cafes by 2022. With the opportunity to grow further, they secured a partner to help scale manufacturing and launch a home machine.
Today, Numilk is proudly served by over 200 cafes, and the Numilk Home Machine is enjoyed every day by thousands of households around the country. We've saved tons of CO2 from distribution emissions, and we have reduced waste by millions of cartons. We hope to continue to grow our positive impact - and we invite you to join us on our journey.
Sustainability from start to finish
Recyclable Numilk pouches deliver real ingredients without all the waste.
By never shipping water, we significantly reduce the carbon footprint associated with distribution emissions.
160 Less Cartons in Landfills
Numilk reduces waste by up to 160 cartons annually for an average household.