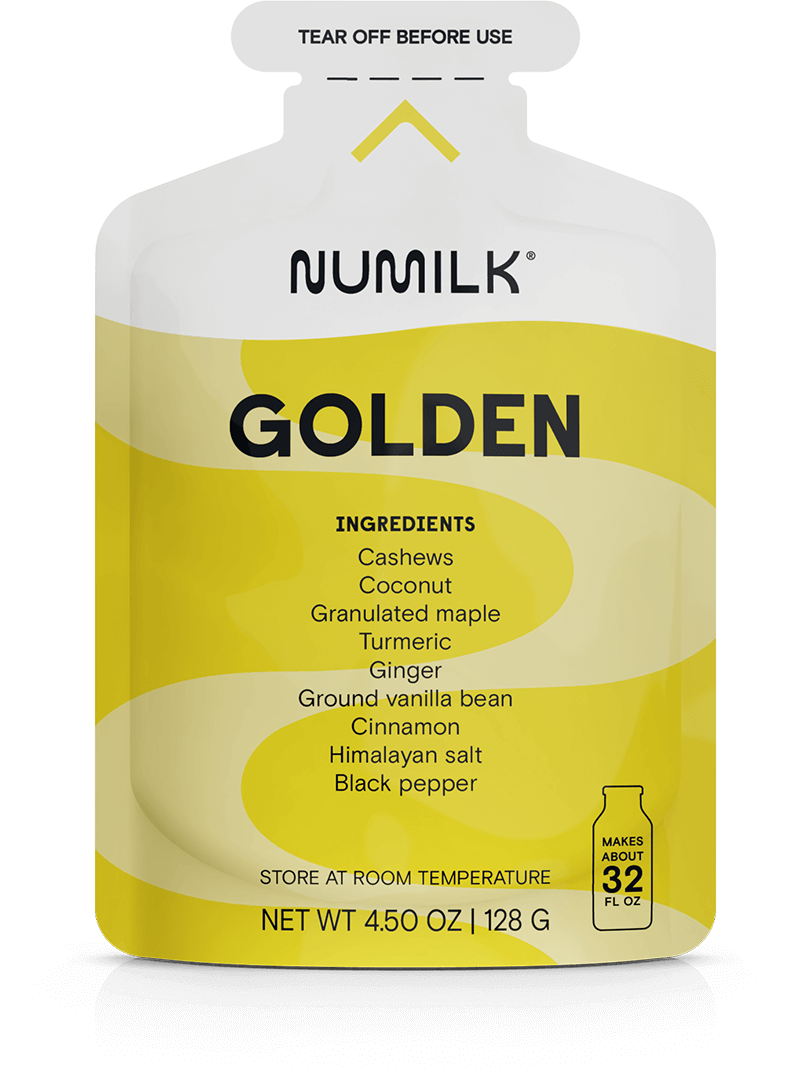 Golden
Turmeric meets cashew coconut cream–it's a superfood dream
Get all of the function with fresh ingredients. Our Golden Milk combines the spicy goodness of turmeric and ginger with the lightly sweet taste of coconut and maple. An antioxidant powerhouse, this perfectly balanced elixir is good for your tastebuds and your health.
Pouches are designed to work exclusively with the Numilk Home Machine.
Unit price
$5.99
per pouch
Add $40.00 more to your cart to qualify for free shipping
View full details
NO GUMS. NO FILLERS. NO PRESERVATIVES.
All the fresh.
Made Fast.
Numilk pouches contain only the things you want - pure ingredients. Get the plant-based milks you love and try new ones knowing it's good for your taste buds, your health, and our planet.