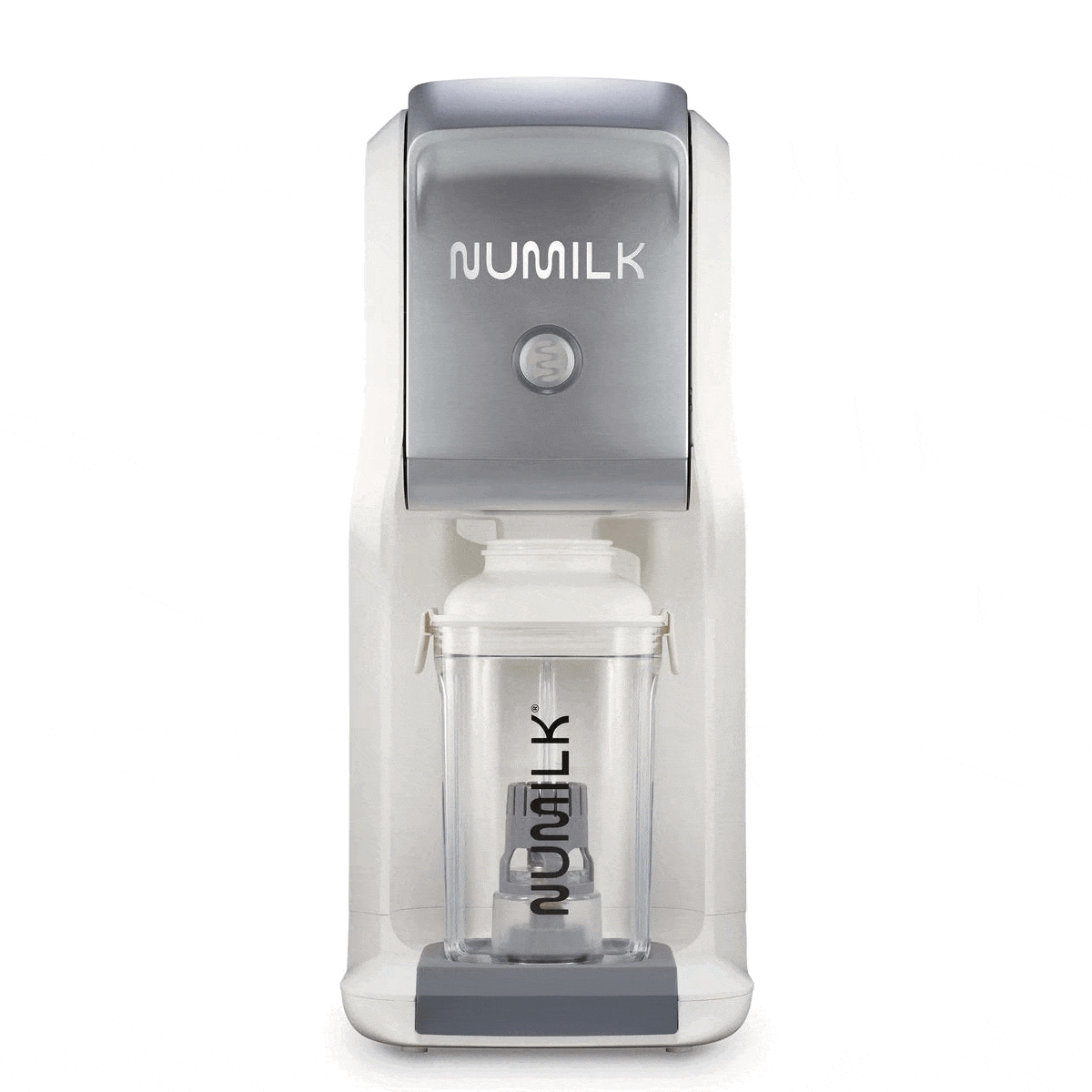 Numilk Home Machine
FRESH AND FAST PLANT-BASED MILKS, MADE BY YOU
Step right up to fresh with the most convenient plant-based milk maker. Simply pop a Numilk pouch into the Numilk Home Machine to enjoy delicious and nutritious ready-to-drink milks and lattes. It's simple. It's sustainable. Join us and switch from pre-packaged cartons to fresh.
SAVE $50 WHEN YOU JOIN THE WAITLIST!
You May Also Like: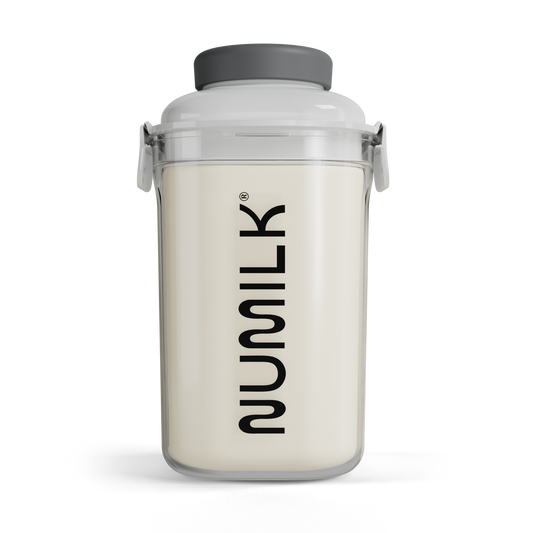 Extra Numilk Bottle
$15.00
View full details
ONE PRESS.
ALWAYS FRESH.
Introducing the easiest, most convenient plant-based milk maker on the planet. The Numilk Home Machine transforms real ingredients into ready-made milks and lattes – all at the press of a button. Simply pop a Numilk pouch into the machine and ta-da – you've made 32 ounces of plant-based milk that's good for your taste buds, your health, and our planet.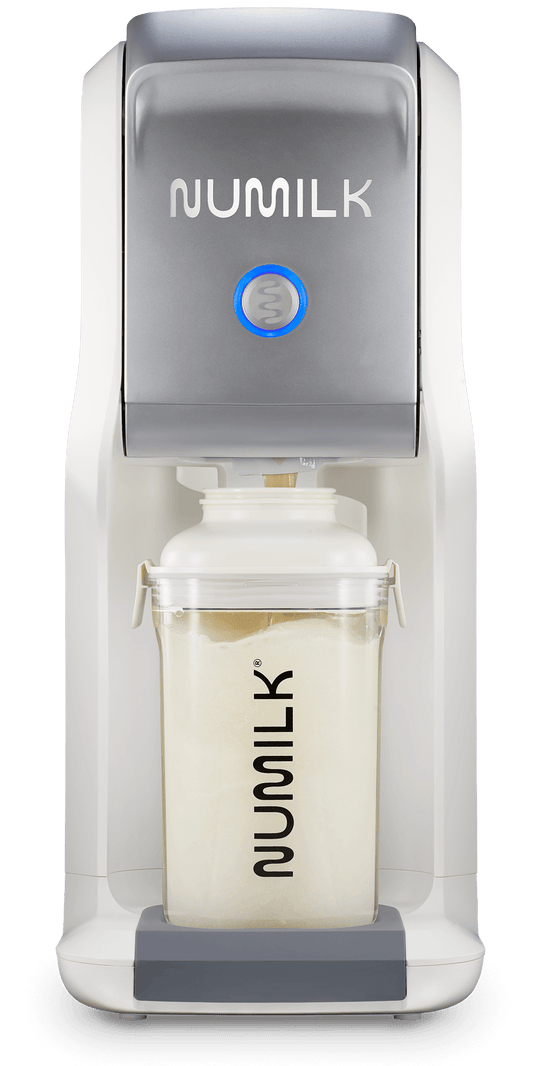 This machine Makes Magic.
Fresh plant-based milk, made fast and easy

Ready in about 60 seconds
Making 32 ounces of fresh milk has never been faster.

Smooth and creamy with no foam.

Insert pouch, press, and ta-da.

Ditch the cartons for a reusable bottle and recyclable pouches.

Dishwasher safe bottle and no strainer or sharp blades to clean.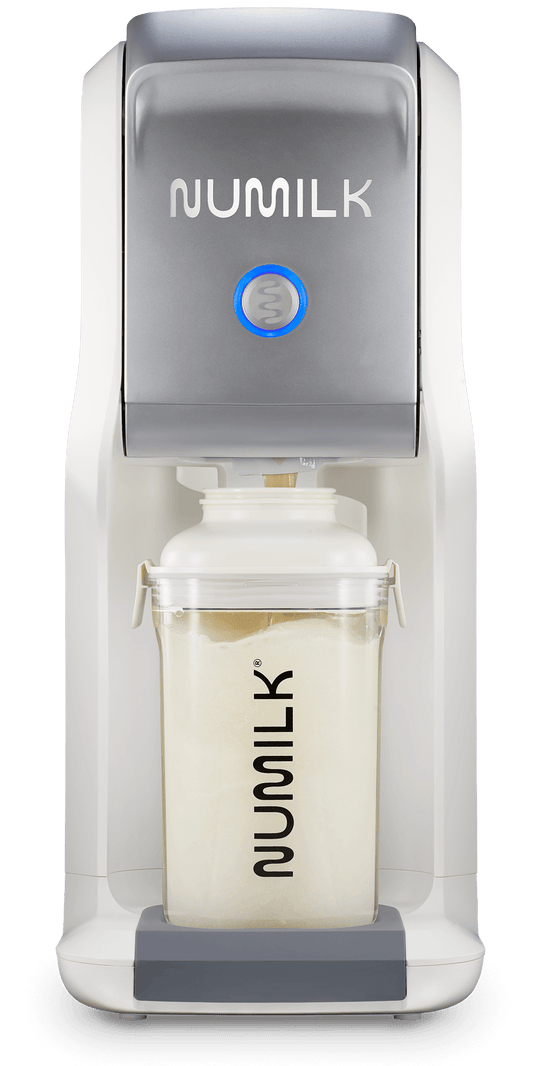 All the Fresh. Made Fast.
No Gums. No Fillers. No Preservatives.
Sustainability from start to finish
Recyclable Numilk pouches deliver real ingredients without all the waste.
90%+ less Shipping Weight
By never shipping water, we significantly reduce the carbon footprint associated with distribution emissions.
160 Less Cartons in Landfills
Numilk reduces waste by up to 160 cartons annually for an average household.